Quinby Finch
Quinby Owen Finch graduated from St. John's College in Annapolis, MD with a double major in Philosophy and the History of Math and Science, and a double minor in Comparative Literature and Classical Studies.
She also studied at the John Paul II Institute on Marriage and Family at the Catholic University of America. She worked as a tutor and English teacher before her marriage in 2004.
Since then she has helped her husband run his company, Finch Woodworks, and homeschooled their four children.
Anne Jansen
Anne grew up in the farm country of Minnesota. Deeply rooted in the outdoors, she fostered a passion for working with the land and all of nature's offerings.
After graduating from Christendom College with a BA in English, she taught Kindergarten at Holy Family Academy in Manassas, Virginia, until the birth of her first child. Anne currently lives in Front Royal, Virginia and is a full-time mother and teacher to her five children. She pursues a private study on the importance of preserving the traditional wisdom of ancient food and medicine for the health and well-being of her family and community.
Gardening has led her toward an entirely new method called permaculture, an agricultural design that essentially mimics the sustainability of the forest. It's a work in progress, but Anne and her family are currently converting their postage stamp yard into a fully functioning "food forest."
They soon hope to be enjoying fruit and nut trees, vegetable and herb gardens, bees, rabbits, ducks, chickens and who knows what else.
Jessica Jansen
Jessica Jansen holds a BA in history from Christendom College and a Master of Politics from the University of Dallas. The daughter and granddaughter of professors and teachers, Jessica has always been interested in education.
She has taught various subjects in various places, including ESL, language arts, and religion. Most recently she has taught art to international students at the summer Middle School Program of The American School in Switzerland and has helped direct Shakespeare plays for the children of the Shenandoah Skylark Co-op.
Jessica lives in Front Royal with her husband and three children. Her hobbies and interests include urban chickens, culinary arts, and the study of her two heroines, Beatrix Potter and Jane Austen.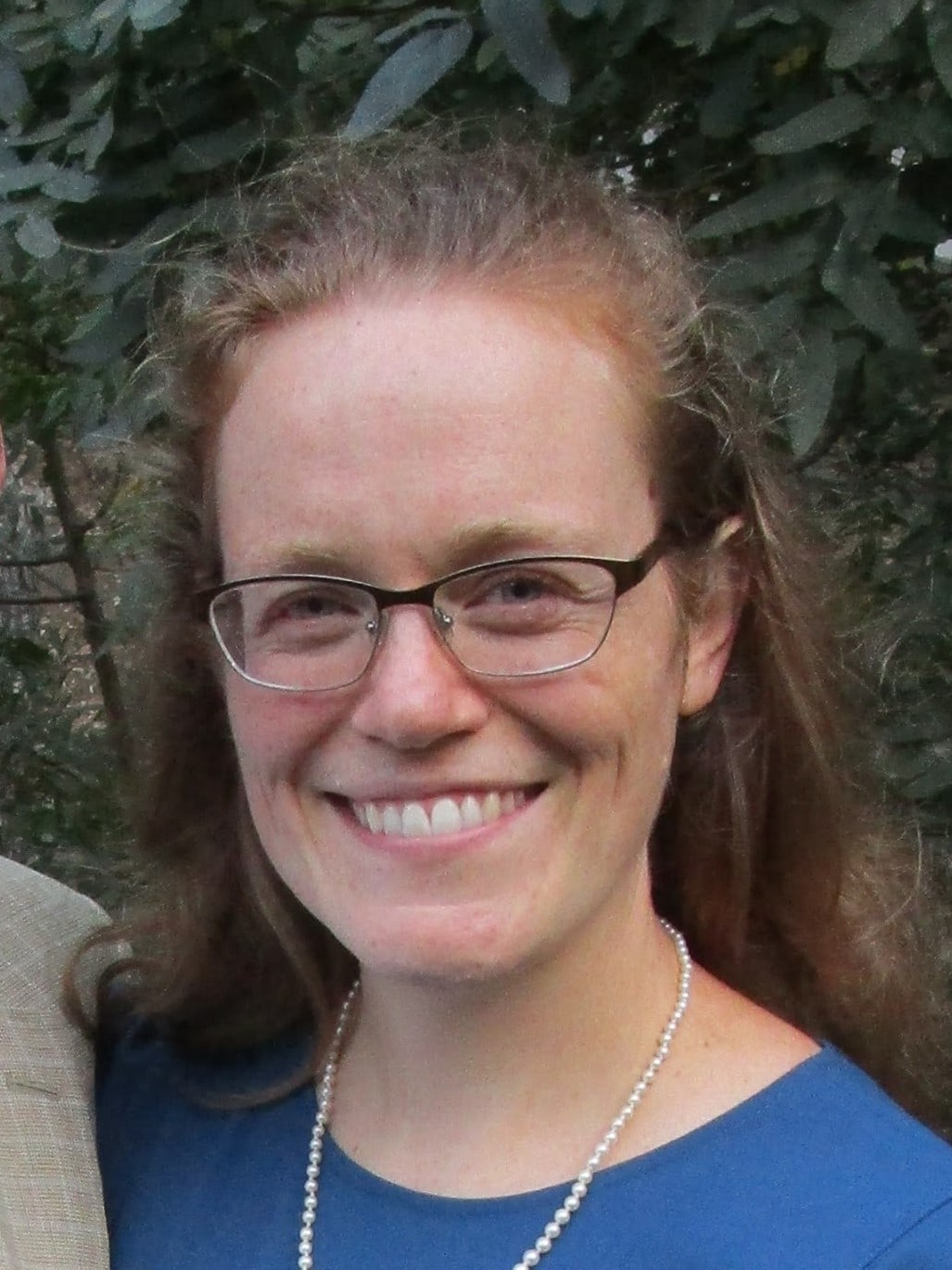 Dixie Lane
Dixie holds a BA from Middlebury College and an MA and PhD in History from the University of Notre Dame. She is currently an Adjunct Professor of History at Christendom College.
With experience as a rare materials librarian, Dixie brings to the school a particular knowledge and enthusiasm for hands-on research, primary sources, and living history.
As a college instructor, she is keenly aware of the skills necessary for academic success, particularly in the areas of writing and critical thinking, and is therefore able to assist in the development of a strong curriculum which reflects these needs.
A California native, Dixie is now settled in Front Royal with her husband Chris and their four children. In her leisure time she enjoys hiking, quilting, and singing.
Maria Owen
Maria was educated at Princeton University in the Classics with a specialty in Greek poetry and drama. While there she directed two full productions in Ancient Greek of plays by Euripides with masks, music and dancing in historically accurate recreations.
She received her Master of Fine Arts in Directing for the Theater from NYU, again doing historical theater, that is, Shakespeare, Chekhov, Garcia Lorca and an adaptation of a German folktale. She also directed plays Off-Off-Off Broadway, that is to say, in the bowels of Manhattan.
Maria dropped all that and became a mother to her nine home-schooled children while teaching Latin in various settings over the past thirty years.
She has written and directed several plays in Latin and in English about the lives of St. Francis, St. Clare, St. Edith Stein, St. Elizabeth Ann Seton and Blessed Miguel Pro.
Dian Schmiedicke
Dian Schmiedicke grew up in the coastal community of Santa Cruz, California, the eldest daughter of Austrian and German immigrant parents. Raised as an evangelical Christian, she discovered and entered the Catholic Church while attending college in Asheville, North Carolina.
She discovered Montessori and Catechesis of the Good Shepherd as a new mother searching for truth and beauty in parenting and began to study. Dian holds a B.A. in Biology and Chemistry from Warren Wilson College, an Association Montessori Internationale Primary Diploma from The Washington Montessori Institute, and a Masters Degree in Education from Loyola University. Dian also holds Levels I, II and III Certifications from The Association of the Catechesis of the Good Shepherd. She is the founder of Divinum Auxilium Academy, a flourishing Montessori to Classical elementary farm school in Front Royal.
Dian lives with her husband and their children in Linden, VA with their horses, pigs, sheep, chickens, dogs, cats, and bees. She enjoys raising and growing food and tinkering in her laboratory kitchen. Dian is passionate about pairing her love of nature with athleticism.
She has competed in equestrian sports as well as swimming, cycling, triathlon, adventure racing, and ride and tie. For fun she enjoys hiking, horseback riding, running, skiing, and rock climbing with her family.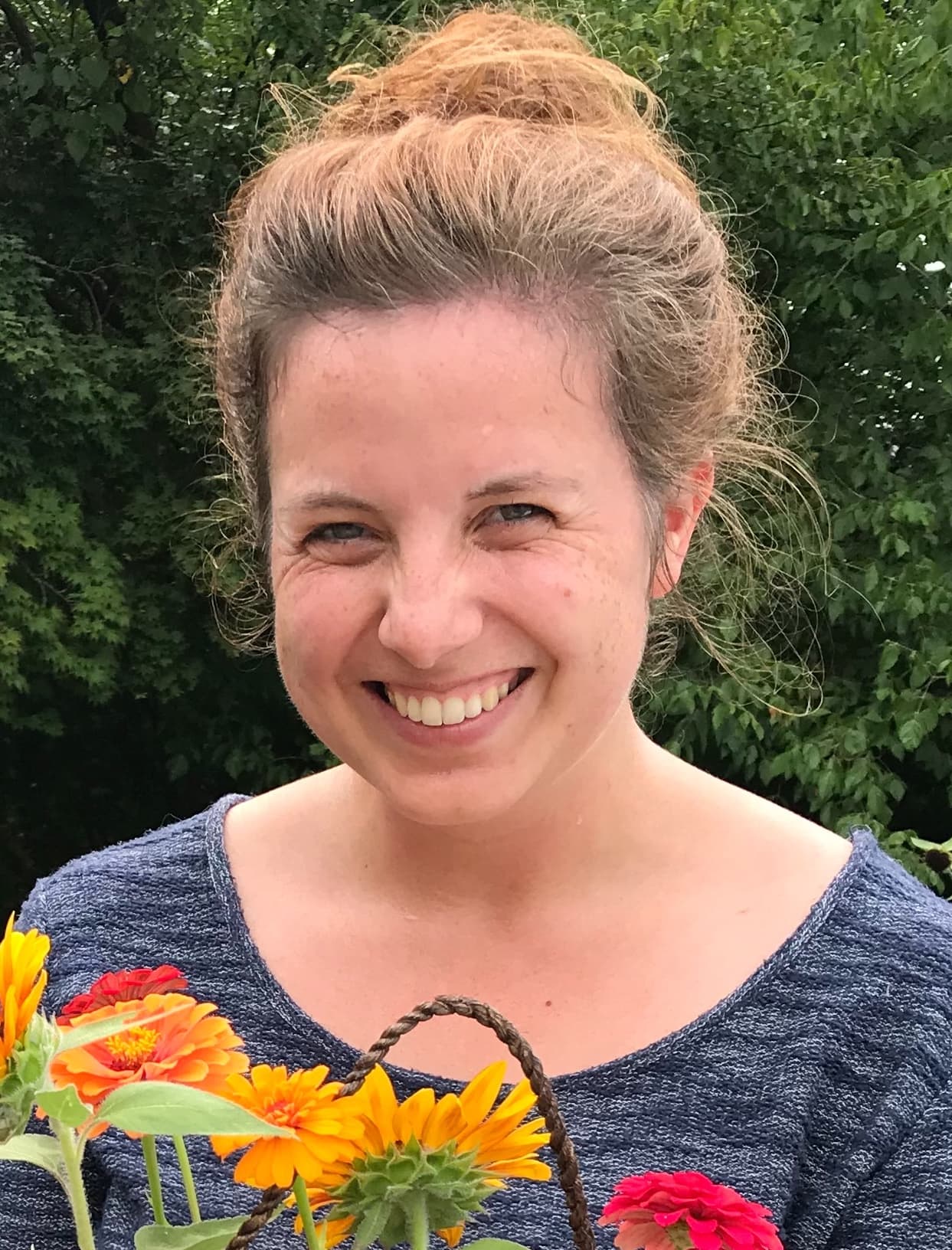 Anita Torzala
Anita was born and raised in Arizona where the inspiration of her homeschooling mother instilled in her a life-long love of learning which has served her throughout her continued education as well as her many creative endeavors.
In addition to traditional academic courses, Anita has continued to broaden her knowledge in a wide variety of subjects. She has taken courses in such lost culinary arts as cheese making and fermentation, and is a self-taught knitter and seamstress.
A true renaissance woman, Anita's professional history reflects her many skills as well as her proven competence and work ethic. She has served in a number of positions, including secretary at a law firm, office manager, administrative assistant with multiple small businesses, farm hand, manager of a farm-to-fork food truck, and woodworking. Her jobs have exercised her talents in such varied fields as grant writing, hospitality, event coordination, accounting, and catering.
Anita lives in Front Royal, Virginia, where she continues to pursue personal interests in art and interior design, reading, cooking, holistic living, organization, and her latest creative endeavor—writing a children's book.