Eleanor Carrano
Ellie holds a B.S. in Biology from the University of Dallas and an M.S. in Geological Sciences from San Diego State University. Her professional and academic experiences include interning with the Arizona Game and Fish Department, conducting geoarchaeological fieldwork at the ancient Roman port of Caesarea in Israel, and assisting with sedimentological studies on coral reefs in the U.S. Virgin Islands. With a deep love of nature as an expression of God's goodness, she is passionate about making connections between faith and science, as well as environmental conservation issues. She has college-level teaching experience, and looks forward to transferring those skills to serving the girls of St. Edith Stein.
Ellie is also an avid language-lover, and will be embarking on a freelance science editing career in the fall of 2020. When she is not writing, studying, or teaching, she enjoys spending time with her chickens, playing the piano, and learning Italian at her home in rural Ramona, California.
Jaime Gorman
A girl from the north country, Jaime originally hails from Detroit, Michigan. She graduated with honors in Literature from Christendom College and went on to earn her MA from the University of Dallas. She focused heavily on the Romantic and Victorian eras, both their literature and philosophy, especially in how these can help us understand and combat the crises present in modern aesthetics. She also has a special love for Shakespeare, Waugh, Faulkner, Tolkien, and T. S. Eliot.
Jaime has over 10 years of experience in several aspects of education. This includes classroom and online teaching, as well as curriculum development. A sporadic free-lance writer, she has been published several times, including by the American Life League and the grassroots Soul Gardening Journal. In addition, her academic writings have had various impacts in her chosen field. She has also been semi-officially studying herbalism for over two years, after seeing the power of herbs to heal her children in acute medical situations.
Jaime is now happy to call the Shenandoah Valley home. She lives with her husband and four boisterous children, who are slowly adjusting to town life after nearly a decade on a farm. In her elusive freetime, Jaime enjoys ballet dancing, playing guitar, training and riding Arabian horses, breeding milk goats, and reading, especially British murder mysteries.
Anna Hatke
Anna Maria Hatke grew up in the Napa Valley in California and holds a history degree from Christendom College. She has spent the past ten years homeschooling her five daughters, dabbling in homesteading, and traveling between her two homes in rural Virginia and Northern Italy.  Between the Shenandoah Valley and the Lunigiana region of Tuscany, she has developed a passion for the natural world and a passion for art.  She has furthered this passion through her studies of nature journaling, watercoloring, natural history, art history, local plant life, permaculture and conservation work. She has taught for TASIS, The American School in Switzerland, and for the past four years she has co-run and taught classes with Shenandoah Skylark Homeschool Cooperative. She has furthered her own education in the arts and sciences through multiple conferences, classes, and immersions with the Charlotte Mason Institute of Washington DC, The National Gallery of Art in Washington, DC, and the Paris Apothecary in Paris, VA. 
Melissa Hunter-Kilmer
Melissa holds a BA in Greek and religion from Oberlin College and a MEd in curriculum and instruction from George Mason University. After more than twenty years as a reporter, editor, and technical writer, she gradually earned her master's degree and began formally teaching. She has taught sixth grade, math through geometry, and ESL, as well as confirmation classes at a former parish.
She and her late husband have four adult children. She lives in a little house on her daughter's farm, where she is often found reading to one of her grandchildren. She enjoys pulling weeds and singing, sometimes at the same time.
Anne Jansen
Anne grew up in the farm country of Minnesota. Deeply rooted in the outdoors, she fostered a passion for working with the land and all of nature's offerings.
After graduating from Christendom College with a BA in English, she taught Kindergarten at Holy Family Academy in Manassas, Virginia, until the birth of her first child. Anne currently lives in Front Royal, Virginia and is a full-time mother and teacher to her five children. She pursues a private study on the importance of preserving the traditional wisdom of ancient food and medicine for the health and well-being of her family and community.
Gardening has led her toward an entirely new method called permaculture, an agricultural design that essentially mimics the sustainability of the forest. It's a work in progress, but Anne and her family are currently converting their postage stamp yard into a fully functioning "food forest."
They soon hope to be enjoying fruit and nut trees, vegetable and herb gardens, bees, rabbits, ducks, chickens and who knows what else.
Jessica Jansen
Jessica Jansen holds a BA in history from Christendom College and a Master of Politics from the University of Dallas. The daughter and granddaughter of professors and teachers, Jessica has always been interested in education.
She has taught various subjects in various places, including ESL, language arts, and religion. Most recently she has taught art to international students at the summer Middle School Program of The American School in Switzerland and has helped direct Shakespeare plays for the children of the Shenandoah Skylark Co-op.
Jessica lives in Front Royal with her husband and three children. Her hobbies and interests include urban chickens, culinary arts, and the study of her two heroines, Beatrix Potter and Jane Austen.
Emily Minick
Emily teaches both Economics to high school students and American Federal Government to college students. Prior to entering teaching, she worked on Capitol Hill for Members of Congress in both Chambers working on issues ranging from labor policy, foreign affairs, tax policy and the federal budget. She has also worked at numerous political nonprofits in Washington.
She received her B.A. from Christendom College in Political Science and Economics and her M.A. in Government from Johns Hopkins University. She currently lives in West Virginia with her husband and 4 children.
Dian Schmiedicke
Dian Schmiedicke grew up in the coastal community of Santa Cruz, California, the eldest daughter of Austrian and German immigrant parents. Raised as an evangelical Christian, she discovered and entered the Catholic Church while attending college in Asheville, North Carolina.
She discovered Montessori and Catechesis of the Good Shepherd as a new mother searching for truth and beauty in parenting and began to study. Dian holds a B.A. in Biology and Chemistry from Warren Wilson College, an Association Montessori Internationale Primary Diploma from The Washington Montessori Institute, and a Masters Degree in Education from Loyola University. Dian also holds Levels I, II and III Certifications from The Association of the Catechesis of the Good Shepherd. She is the founder of Divinum Auxilium Academy, a flourishing Montessori to Classical elementary farm school in Front Royal.
Dian lives with her husband and their children in Linden, VA with their horses, pigs, sheep, chickens, dogs, cats, and bees. She enjoys raising and growing food and tinkering in her laboratory kitchen. Dian is passionate about pairing her love of nature with athleticism.
She has competed in equestrian sports as well as swimming, cycling, triathlon, adventure racing, and ride and tie. For fun she enjoys hiking, horseback riding, running, skiing, and rock climbing with her family.
Rosemary Tortorella
Rosemary Tortorella was born and raised in Northern Virginia. After scoring a 5 on the AP Calculus BC exam, she decided that math would be her college major. While in college, she tutored college students in math, Latin, and history as well as middle school students in math and reading. Mrs. T. graduated magna cum laude from Mt. St. Mary's University with a Bachelor of Science degree in Mathematics and Latin. Mrs. T. received the Richard J. McCullough Memorial Prize for Excellence in Mathematics and the J. Daniel Larsen Memorial Prize for the member of the senior class who has distinguished himself or herself in the study of the Latin languages.
After graduation, she worked for the federal government in GSA's Information Technology Audit Office. She soon "retired" to be at home with her first child. Since then, she has homeschooled her own children, tutored high school and college students, and has taught high school math in the classroom for the past three years. In her free time, she enjoys playing the violin, crocheting, reading, and watching her daughters dance. Mrs. T. and her husband have lived in Front Royal since 2001 and have five children.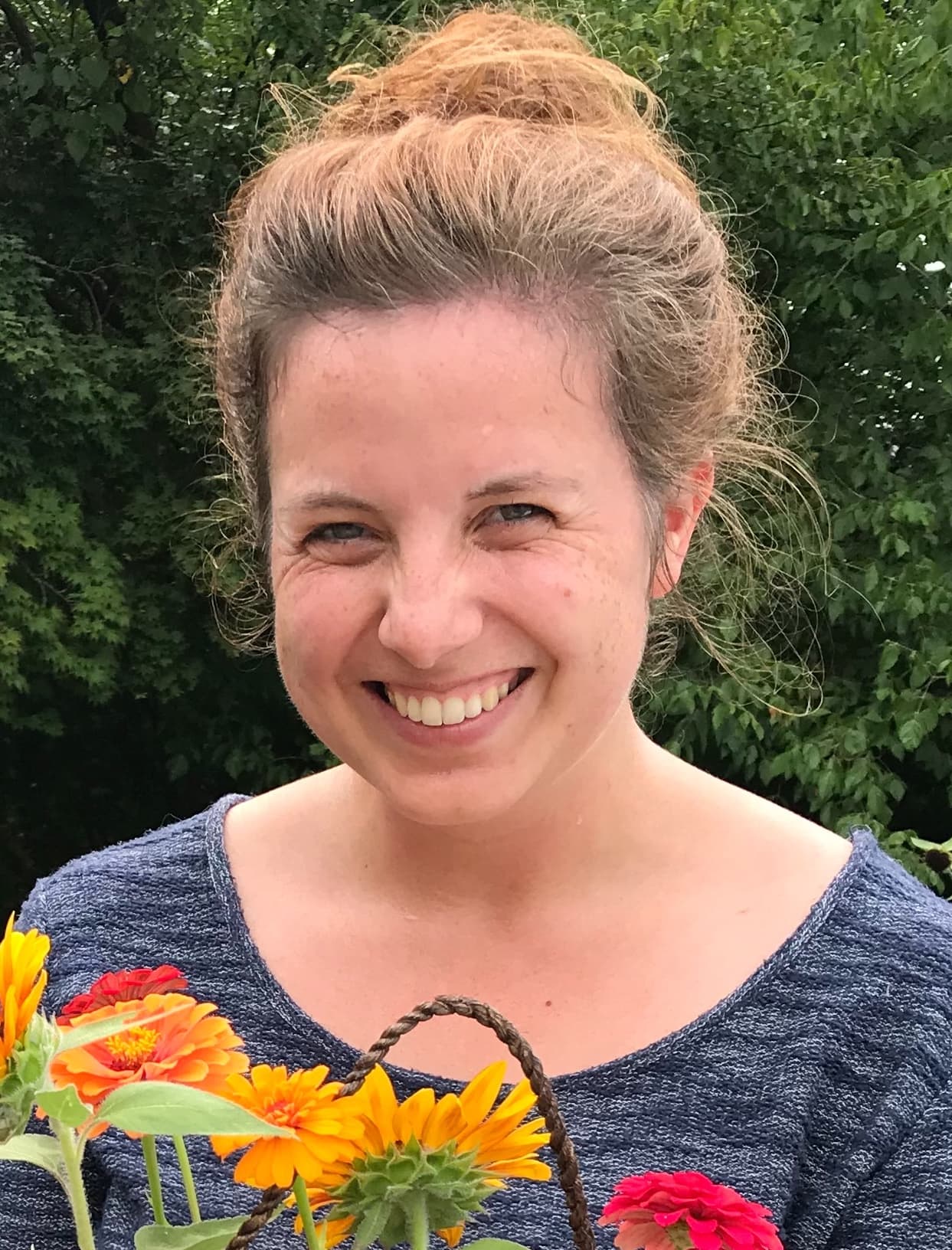 Anita Torzala
Anita was born and raised in Arizona where the inspiration of her homeschooling mother instilled in her a life-long love of learning which has served her throughout her continued education as well as her many creative endeavors.
In addition to traditional academic courses, Anita has continued to broaden her knowledge in a wide variety of subjects. She has taken courses in such lost culinary arts as cheese making and fermentation, and is a self-taught knitter and seamstress.
A true renaissance woman, Anita's professional history reflects her many skills as well as her proven competence and work ethic. She has served in a number of positions, including secretary at a law firm, office manager, administrative assistant with multiple small businesses, farm hand, manager of a farm-to-fork food truck, and woodworking. Her jobs have exercised her talents in such varied fields as grant writing, hospitality, event coordination, accounting, and catering.
Anita lives in Front Royal, Virginia, where she continues to pursue personal interests in art and interior design, reading, cooking, holistic living, organization, and her latest creative endeavor—writing a children's book.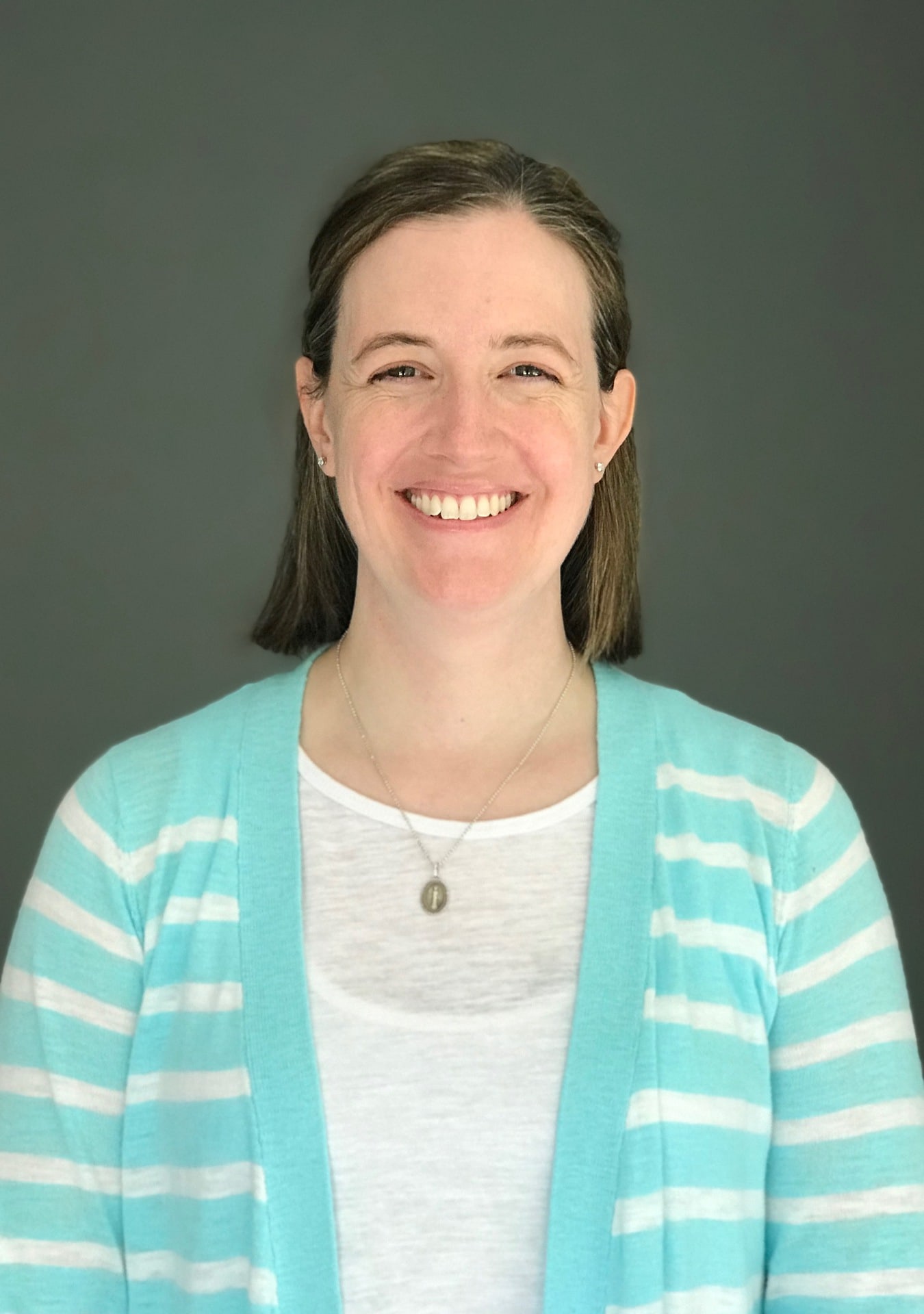 Mary Wolpert
Mary was born and raised in a Catholic home in Sioux City, Iowa. The fourth of six children in her family, she received her undergraduate degree from Christendom College with a major in history and minor in theology. As a former religious sister she traveled to the Philippines, Australia, parts of Europe, and Canada where she worked with families, youth and children teaching religion and coordinating a variety of activities and events. She also studied for three summers at Christendom College Graduate School's Vita Consecrata program. Over the years she has developed a love for the Catechesis of the Good Shepherd and received her certificate in Levels 1 and 2. Mary currently resides in Front Royal, Virginia and enjoys traveling, playing sports, and making arts and crafts.